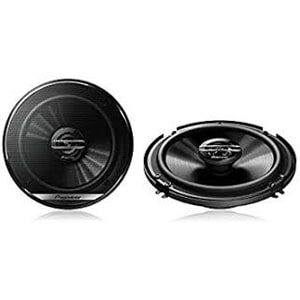 PIONEER SPEAKER
SPEAKER PIONEER ( 300 W ) & ( 40 W RMS)
300 Watts Max. Power
Injected Molded PolypropyleneTM (IMPP) composite Cone Woofer
1-3/16″ Balanced Dome Tweeter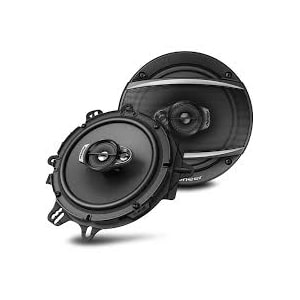 PIONEER SPEAKER
SPEAKER PIONEER ( 320 W ) & ( 70   W RMS )
Pioneer TS-A1670F 320W 6.5" 3-Way Coaxial Speaker System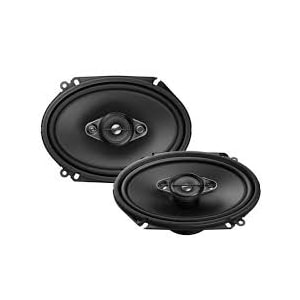 PIONEER SPEAKER
350 Watts Max Power (80 Watts Nominal)
Twin 11mm polyethylene terephthalate (PET) hard dome tweeter
1-5/8″ cellulose fiber cone midrange
6 x 8″ carbon and mica reinforced Injection Molded Polypropylene (IMPP) cone construction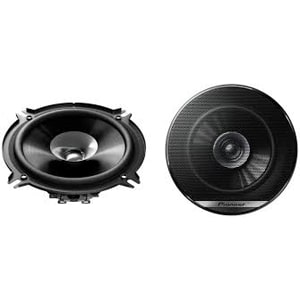 PIONEER SPEAKER
SPEAKER PIONEER Maximum power input 230 W
Nominal input power 35 W
Woofer material IMPP Composite Cone
Voice Coil type Copper
Voice Coil bobbin type KAPTON
Magnets Y35
Weight 0.40 kg
Dual Cone Speaker
Cut-out Hole 121 mm
Size 13 cm
Mounting Depth 44.3 mm
Impedance 4 Ω
Frequency response 25 – 22,000 Hz
Sensitivity 89 dB
Lowest resonance frequency 96 Hz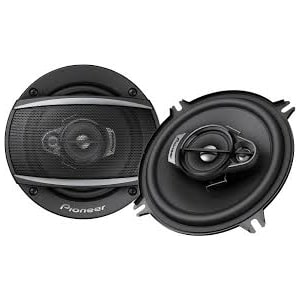 PIONEER SPEAKER
SPEAKER Pioneer Pulgadas 4v 80w Rms 320w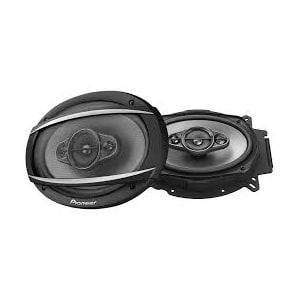 PIONEER SPEAKER
SPEAKER Pioneer  450w 4way 6×9″ Speakers
It just got easier to upgrade your genuine OEM sound.
Upgrade the original sound system of your car. Our A-series line up can give you the easy to install sound upgrade solution that you have been looking for.
The A-series line up has carefully selected materials to improve bass response and high frequencies, whilst delivering Pioneer's famous Open & Smooth sound concept, all in an easy to install package. Specific models also include a custom fit adaptor for quick and easy installation.
For an even greater experience, please download Pioneer's free CarSoundFit application, to hear what your car could sound like before and after it has been upgraded with Pioneer.Speaker Size 6″ x 9″
Type 4-Way Coaxial System
Max Power 450 Watt
Continuous power output 90 W
Frequency response 35 Hz – 24 KHz
Sensitivity 89 dB
Impedance 4 Ω
Mounting Depth 72 mm
Woofer Cut-Out Hole 153 x 222mm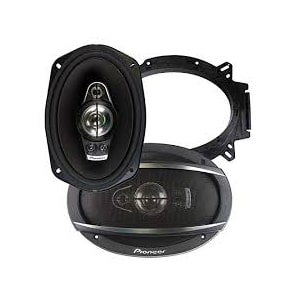 PIONEER SPEAKER
SPEAKER PIONEER ( 600 w ) 6″x9″ 5-way car speakers (pair)
multilayer carbon- and mica-reinforced IMPP woofer with elastic polymer surround
2-1/4″ PEI film midrange
7/16″ and 3/4″ PET (Polyethylene Terephthalate) hard dome tweeters, plus a 3/8″ supertweeter
handles up to 100 watts RMS (600 watts peak power)
frequency response: 34-25,000 Hz
sensitivity: 89 dB
top-mount depth: 2-7/8″
grilles included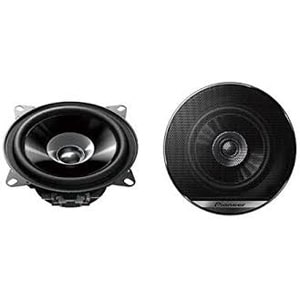 PIONEER SPEAKER
SPEAKER PIONEER RMS power handling: 60 watts per pair/ 30 watts
Each | peak power handling: 380 watts per pair/ 190 watts
Each Frequency response: 44 – 25, 000 Hz
Impedance: 4-ohms sensitivity: 89 dB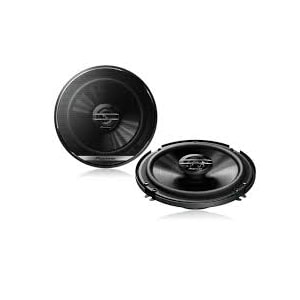 PIONEER SPEAKER
SPEAKER PIONEER 300 Watts Max. Power
Injected Molded PolypropyleneTM (IMPP) composite Cone Woofer
Patented Pioneer P.F.S.S Spider
1-3/16″ Balanced Dome Tweeter
PLEASE REFER BELOW FOR COMPLETE PRODUCT DESCRIPTION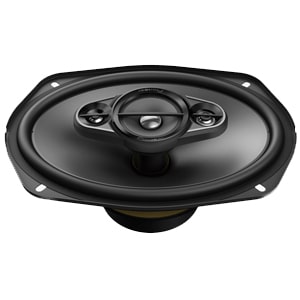 PIONEER SPEAKER
SPEAKER PIONEER GRADEA Series
Size6″ x 9″
Maximum Music Power650 W
RMS100W
Magnet Weight430 g
Magnet SizeΦ90 X 17
Frequency Response22 Hz to 24 kHz
Sensitivity ( 1W / 1m )90 dB
Impedance4Ω
Mounting Depth86 mm
Cut-Out Dimensions153 mm x 222 mm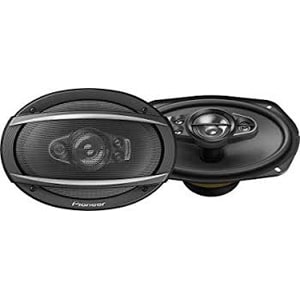 PIONEER SPEAKER
SPEAKER PIONEER 700 watts Max power (120 watts nominal)
Triple polyethylene terephthalate (pet) hard dome tweeter
2-1/4″ Polyetherimide (PEI) film cone midrange
6 x 9″ Carbon and mica reinforced injection molded polypropylene (IMPP) cone construction