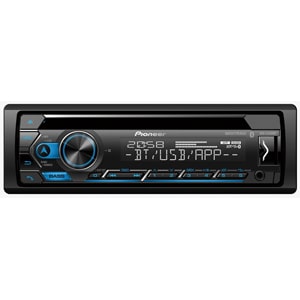 PIONEER MP3
DIRECT CONTROL FOR CERTAIN ANDROID PHONES
Conveniently control your compatible Android smartphone directly from your car dashboard. Enjoy songs from your music library in superior sound quality, while charging the battery.
DUAL BLUETOOTH
Simultaneously connect and control 2 smartphones via Bluetooth. The auto connection function automatically pairs the two phone so incoming calls can be picked up by either of the paired phones.
2 RCA PRE-OUTS
More connection options for your Pioneer headunit.
USB QUICK CHARGE FOR ANDROID (CDP)
Pioneer's AV receiver has a charging downstream port (CDP) providing up to 1.5A to give an Android smartphone a quick charge.
FLAC PLAYBACK
Enjoy FLAC lossless digital audio files in your vehicle with playback output at CD quality, without the need to convert.
13-BAND GRAPHIC EQUALIZER
With the 13-Band Graphic Equaliser, you will be able to adjust acoustic settings in greater details, according to your preferences.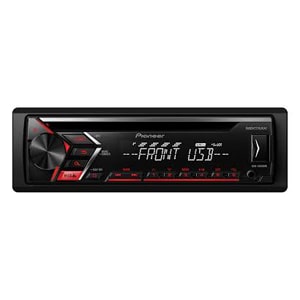 PIONEER MP3
Audio receiver with MIXTRAX and USB Direct Control for Certain Android Phones